Gear up for summer
Lead the way
Guide guests to the action with signs, banners and posters.
Draw a crowd
Print marketing materials to spread the word about exciting services.
Boost your brand
Feature branded labels on packages, water bottles and marketing materials.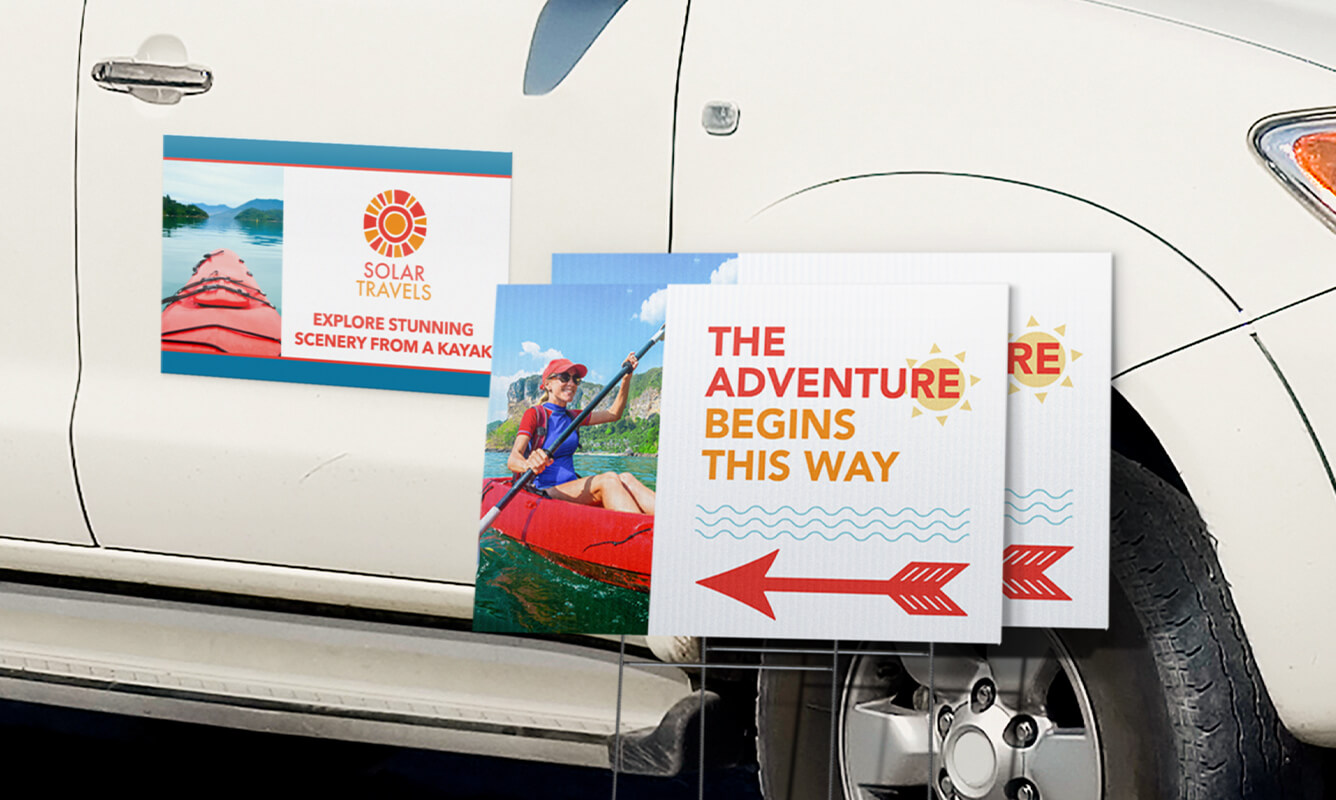 Get noticed on the go
Signs, banners and posters make marketing easy. Use yard signs and A-frames in high-traffic areas to attract passers-by or direct customers to your business location. Place banners near tourist destinations to get people talking, and drape them on kiosks to stand out on a busy beach. Test-drive car magnets around local hotspots—even advertise on your daily commute!
Shop signs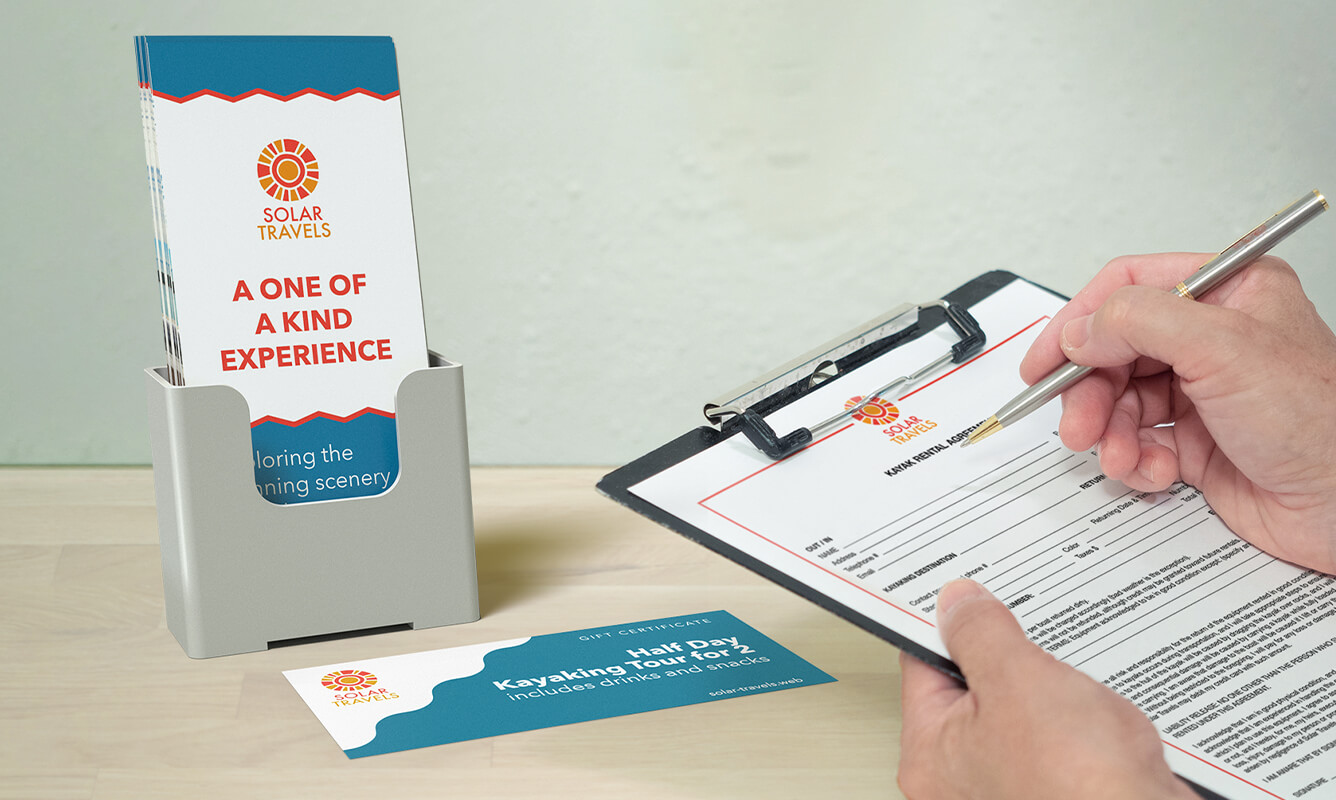 Gift an epic experience
Expand your audience by offering certificates for travelers to gift friends and family back home. Include informational brochures that detail your brand story, specials and services. Don't forget to highlight reviews from satisfied customers and offer your contact information and social sites. Explore simple print to create essential forms—such as waivers, contracts and more—for a seamless booking experience.
Start simple print
Shop marketing materials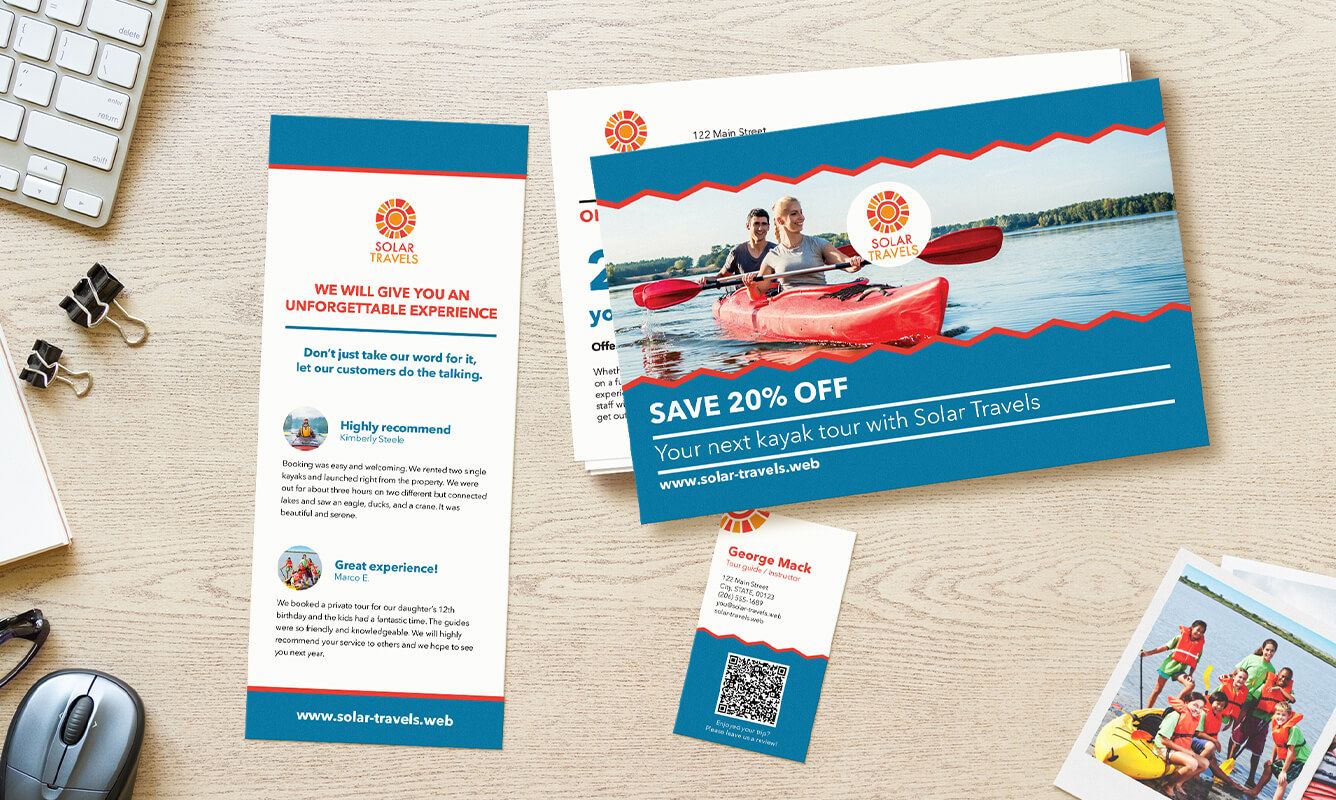 Get ready for likes
Hand happy customers a business card inviting them to leave a 5-star review on your social platforms. Reach out to surrounding hotels to leave your rack cards in their lobby—or place them on your checkout counter. Send postcards to previous customers as a reminder to book again or drop them off in bustling coffee shops and pin them to local bulletin boards.
Shop marketing materials