Set up for success
Level Up
Achieve a consistent and professional look with matching stationery.
Get results
Promote legal specialties and services with marketing materials.
Seal the deal
Customize embossers for all your notary needs.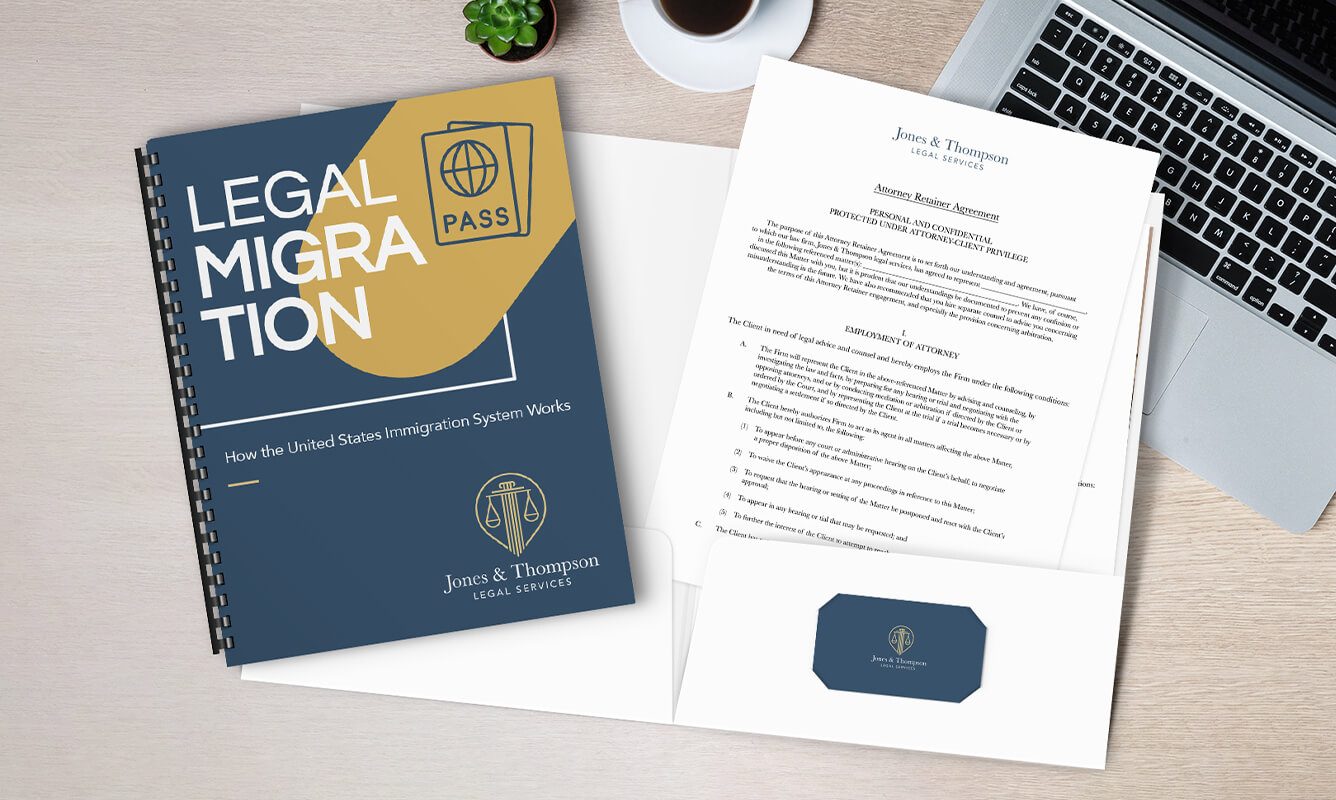 Deliver the total package
Compile and present documents in a single secure bundle. Customize presentation folders with your logo and contact info. Use pre-made templates and personalize with company photos, stock images or icons. Use simple print to create waivers, contracts and forms. Then, craft booklets listing services, company history and personal bio. Compile business cards, forms and booklets into your folder for a seamless handoff.
Shop marketing materials
Start simple print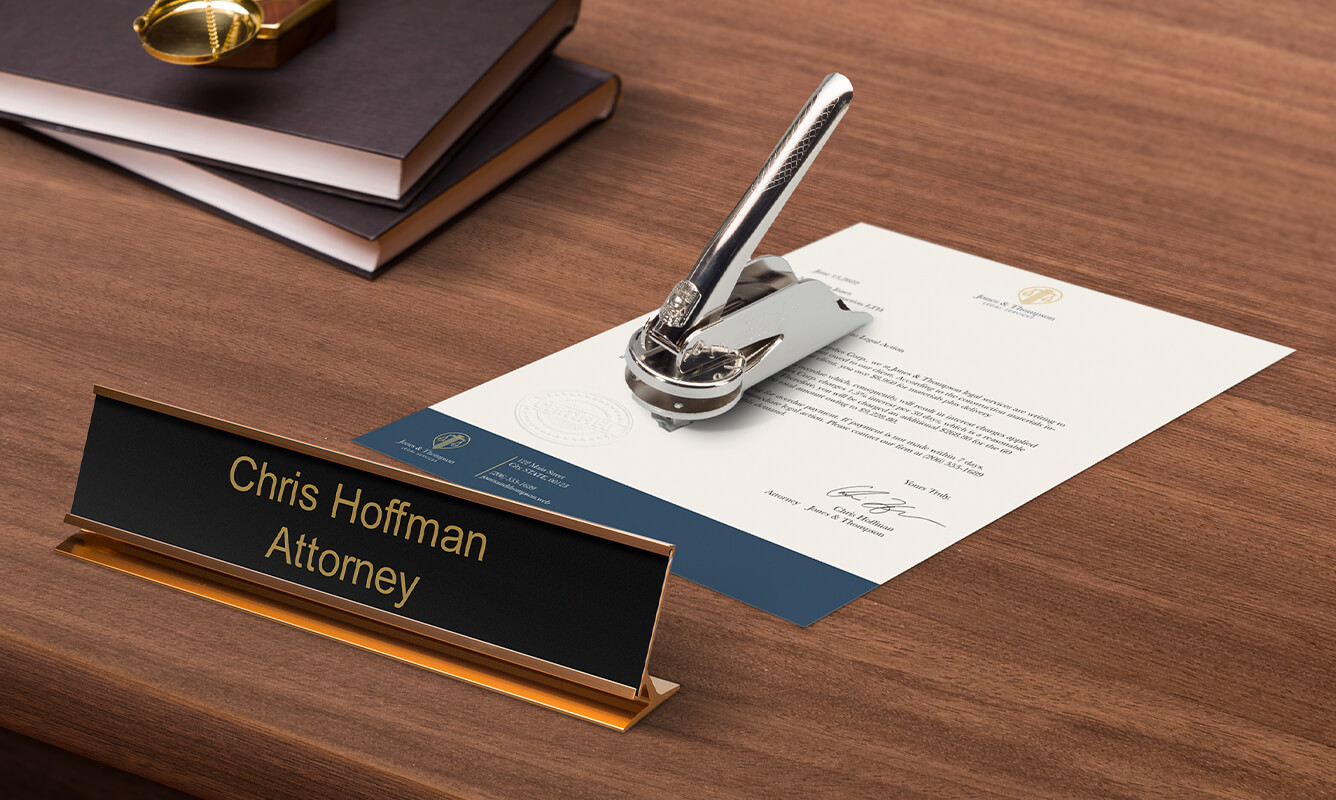 Nail a first impression
It's in the details! Spruce up your desk with custom name plates to promote client-business relationships. Engrave them for new hires as welcome gifts, or give them to execs for ease of communication. Don't forget custom letterhead! Add your name and logo to pre-made templates, or go big and design your own. Sign off on contracts with personalized pocket or desk embossers—even use on envelopes for an elevated feel.
Shop stationery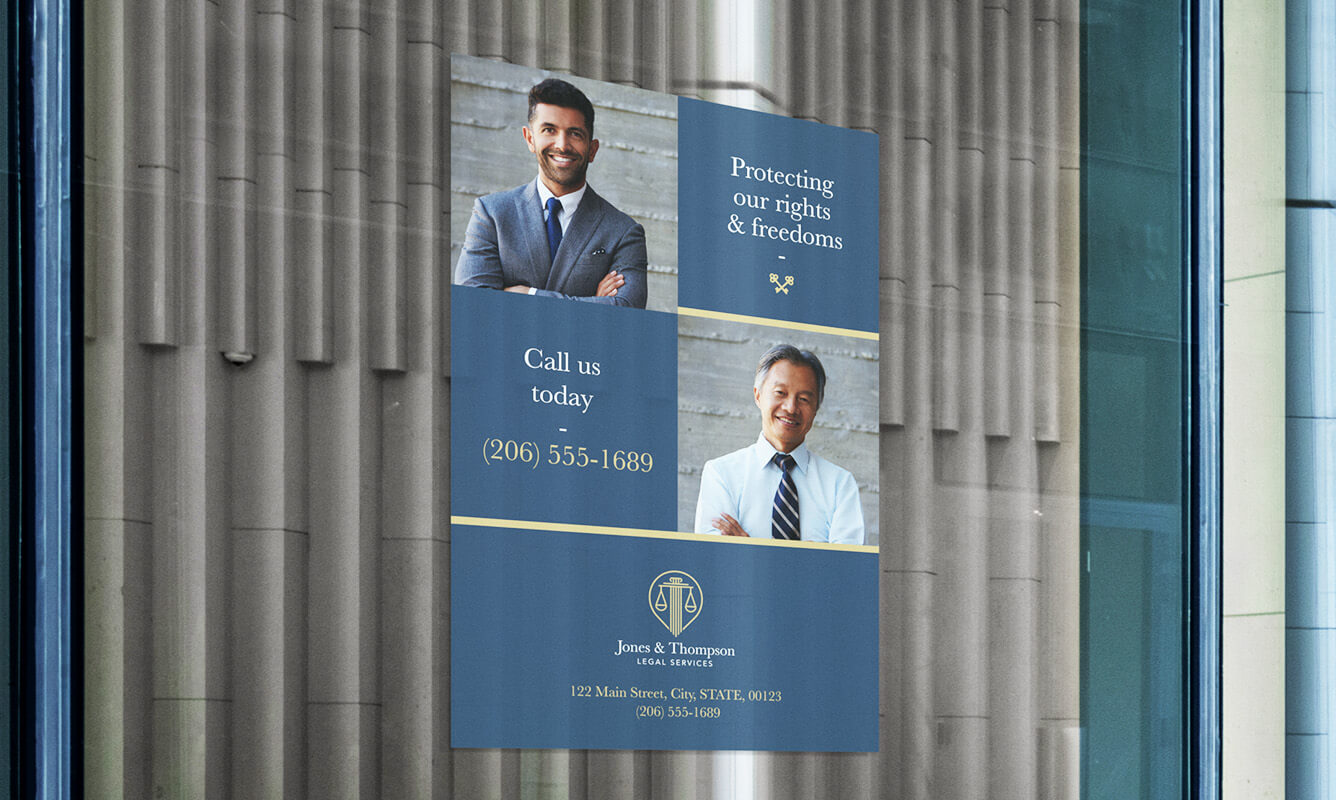 Sell your services
A little branding is a big deal. Design water-resistant outdoor signs to announce openings or display company info. Add logos and employee headshots to promote brand recognition. Pair signs with custom window decals to showcase business hours, a website or 24-hour legal services. Did you know you can also advertise on the go? Our 50/50 perforated vinyl film decals are approved for use on car windows in all states.
Shop signs